Mentoring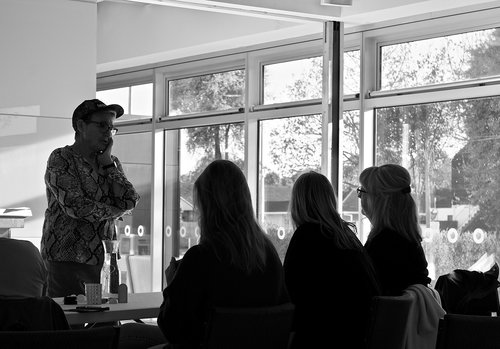 As an entrepreneur it is common to feel stagnant, scared and protective. You wish to be a game changer but are stalled. Uncertainty is paralysing you and opportunities pass you by.
Dorenda has been a Judge at the NZ Hi-Tech Awards for over 10 years, was a member of the Research & Development (R&D) Working Group, and has provided mentor-ship to selected young leaders, as part of Our Land and Water National Science Challenge. Other mentoring engagements include KiwiNet – Return on Science, SODA Inc and a number of professional mentoring engagements, covering land based industries and engineering.
Love having Dorenda as my mentor. Feels like a life-long commitment rather than a set of boxes to be ticked. Just amazing to have someone who's 100% on my side without other agendas.
— Angela Clifford | Eat NZ
Dorenda offers her services as a mentor to aspiring entrepreneurs. Her business successes and failures position her well to observe and guide budding entrepreneurs. Her wide experience across many avenues of business enable her to bring a strong contextual view that sets her apart from 'technical' mentors. She will always be honest about her capabilities and experience, and where there are shortfalls is able to dip into her vast networks of contacts for assistance.
In her mentoring work, Dorenda will focus on you as a whole person acknowledging that your support environment is critical to your success.
Dorenda would be happy to discuss any mentoring needs you may have.
Dorenda is a great mentor. She is genuinely invested in wanting the best for me and treats me as an equal. She pushes me just the right amount to ensure I am challenging myself but never beyond my capabilities. Dorenda continually inspires me and I always walk away from our sessions feeling energised and passionate.
— Carla Muller | Environmental Economist, NIWA