Cognitive Diversity Workshop
By Dorrenda Britten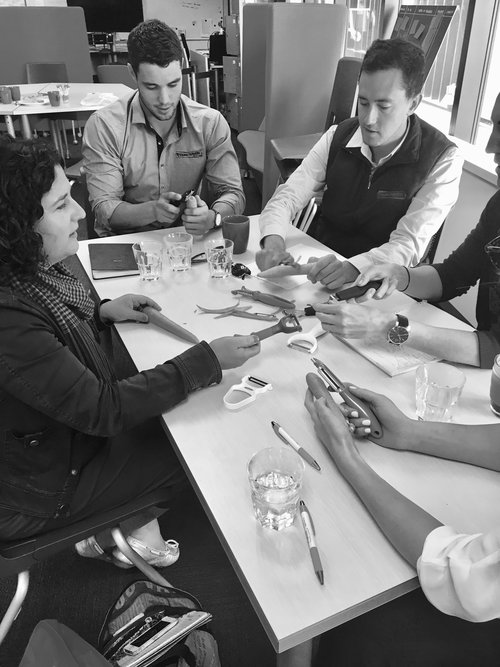 Dorenda Britten Ltd has developed tools and methods to bring diverse people together, respect their differences and bring forward ideas guided by a set of universal principles. Discover the opportunities that are presented to you by embracing the diverse minds that surround you.
Dorenda made us question what we already knew about diversity and continued to build on this. She assured that the uncertainty and disagreements that may arise within a diverse team, are part of a robust design process. Dorenda and her team were engaging and relevant, the workshop was a mix of interactive activities with personal anecdotes which the team related well to.
— Kate Singleton | Human Resources, Structex Engineering
Who is it for?
This workshop is designed to be run as an in-house workshop for organisations looking to better position their products, services or systems in the marketplace.
What will you come away with?
You will learn what cognitive diversity is, how to identify this within existing teams and how to introduce new skills to your teams. This workshop is an opportunity to uncover the true potential of any team and to invigorate curiosity and decision making.
This workshop fully engaged our whole team and reinforced the value of cognitive diversity in any group. The content was very well thought-out and acted as a thorough introduction to those new to the topic while also challenging those with prior exposure.
— Ben Exton, Engineer | Structex Engineering